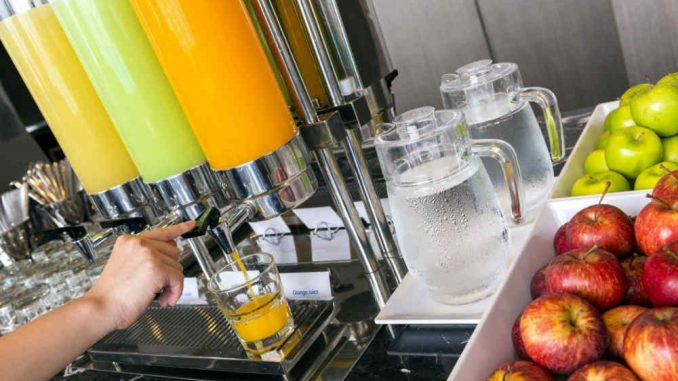 Back in the 70s, the craze of juices and smoothies began as people become more health conscious. Fruit juice centres started popping up to meet the demand for organic and natural food items. After a lull, the trend is back with a bang. The consumer of today is even more aware and cognisant of their health. It is why you will find them sipping a beet-carrot juice during lunch hour rather than binging on a burger. In big cities like Chennai, healthy and green smoothies are the go-to snack after a workout. To help you leverage this trend, here are some tips for opening a juice centre in Chennai.
No business can be successful without a business plan. Create one that clearly specifies:

the services plan on offering
expenses such as rent, equipment, inventory and payroll
The outline will be necessary to pitch to investors and suppliers.
The second step to starting a juice centre business in a city like Chennai is to pick a high traffic spot. It is a niche area which means it has to be promoted more to get an adequate number of customers. For a small setup, the best place to start a juice bar is a cart in a mall or a kiosk. They don't require much installation and malls have the most potential customers. For a large setup, a tie-up with a health club or gym would be the better option.
Keep an open plan bar to attract more paying customers. It has been noted that people who prefer to drink juices and smoothies like to watch the process of preparation. Therefore, the next tip to opening a juice bar is to install a counter that has viewing windows opposite it or direct view to the prep area.
Create a menu that has the popular choices along with seasonal and palate specific options. Seasonal juices and smoothies will bring in more clients because they are fresh and healthier options. Favourite items are for mass sales, and taste-specific juices would be for a small section of the clientele.
Since a majority of customers to a juice centre are those who wish to lose weight or have a toned body, it is best to have a few items on the menu that support the cause. For example, keep dairy-free smoothies and juices that are low on sugar content. Keeping only those options that full of calories will delineate the part of your target audience who wishes to keep their BMI under control. Also, keep in mind that a few individuals maybe allergic to certain ingredients. Thus, your menu should specify them.
The last tip to starting juice bar business is to look for a franchise and not an enterprise. A known name will help you land paying customers almost instantly. Plus, you will be trained in every aspect of the business which can help in the long run.