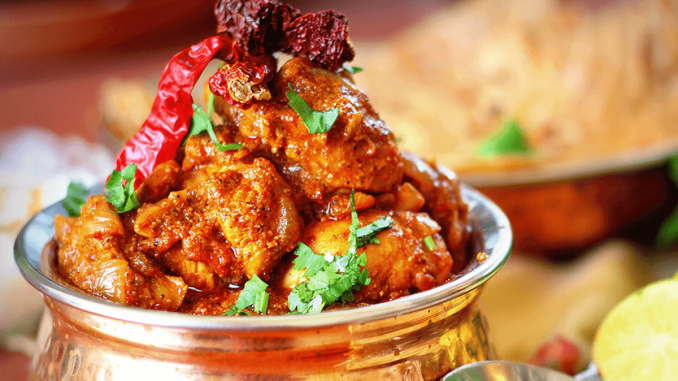 Known for its wonderful and long Marina beach, Chennai city is one of the most attractive cities in India. Being the largest city in the southern part of India, this Sea Port city takes pride in its culture and calmness. If you are a food lover and keen on tasting the non-vegetarian food, Chennai offers you many Non-Veg food joints/ Non-Veg restaurant and hotels which are ready to feed your taste buds with a variety of non-veg food in various locations. If you are a first time visitor to this great city this short write up will be handy for you in selecting the right restaurant to fulfill your appetite.
If you are a biriyani lover, do not miss to visit the popular Bombay Brasserie located in Nungambakkam as well as in Adyar. Here you are sure to explore your favorite flavor and experience a new Indian re-discovery. Yes, you can enjoy the taste of the popular Nawabi Ghost Biriyani and satiate your taste buds. The place offers a good ambiance and offers the delicious stuff at affordable rates. Here you can also taste the non-vegetarian madras meal served during lunch as well as in dinner times. The hospitality of the staffs is rated excellent and praiseworthy.
If you are passionate about eating a tasty non-vegetarian thali, you can safely drop into the well known Nachiyar Kitchen near the famous shopping hub in Usman Road in T.Nagar. The food prepared here provides an authentic taste of Chennai, and the dishes are made with pure homemade ingredients and devoid of any artificial kinds of stuff. One should try the Palladam Kozhi curry and have tasted once; you will not hesitate to visit here again and again. Besides low-price, the place is really neat and offers a very good ambiance with exclusive car parking facility, which is dear in this commercial hub.
If you are keen in choosing your own meat BBQ grills, you have the option of driving straight to the famous Absolute Barbecue located in the commercial center in T- Nagar. It has a branch at Velachery, another upcoming town in this great city. Both non-veg, as well as veg meals, are served here. If you are suffering from severe appetite, try out the BBQ Buffet. These restaurants are crowded in the evenings, and it is always wise to reserve your seats to avoid disappointment. The waiters here never accept any tip from the guests.
If you are passionate about eating seafood and have a limited budget, never worry. Chennai's pride the famous Ponnusamy's hotel located in many locations. Considered as one of the oldest restaurants in Chennai, this hotel is well known for providing mouth-watering seafood dishes and many more. Foods are served in traditional style by using the banana leaf instead of traditional steel plates. Many local people visit this place on a regular basis and hence it is crowded all the time. If you are stepping in without a reservation, you need to wait for some time in getting your table.